The White Rock Lake Foundation Sixteenth Annual Golf Tournament was a huge success! Thank you for all who participated and our sponsors. Below are photos from the event!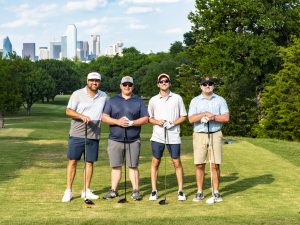 Our wonderful sponsors: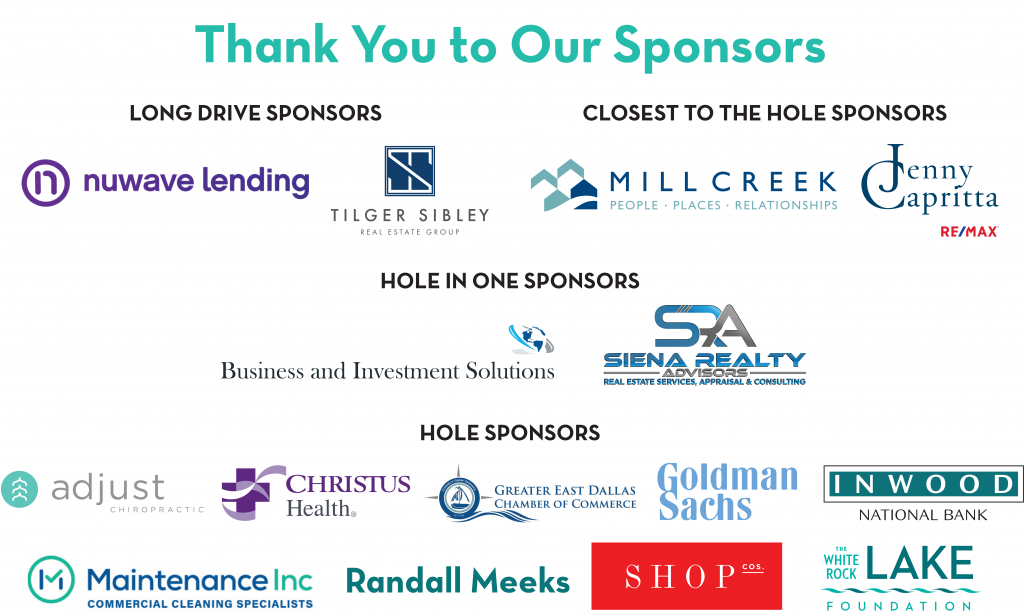 The Sixteenth Annual White Rock Lake Foundation Golf Tournament is just around the corner! If you would like to become a sponsor for this outstanding event, click here. If you would like to sign-up as a foursome or individual, click here.
SPONSORS LIST & TOURNAMENT WINNERS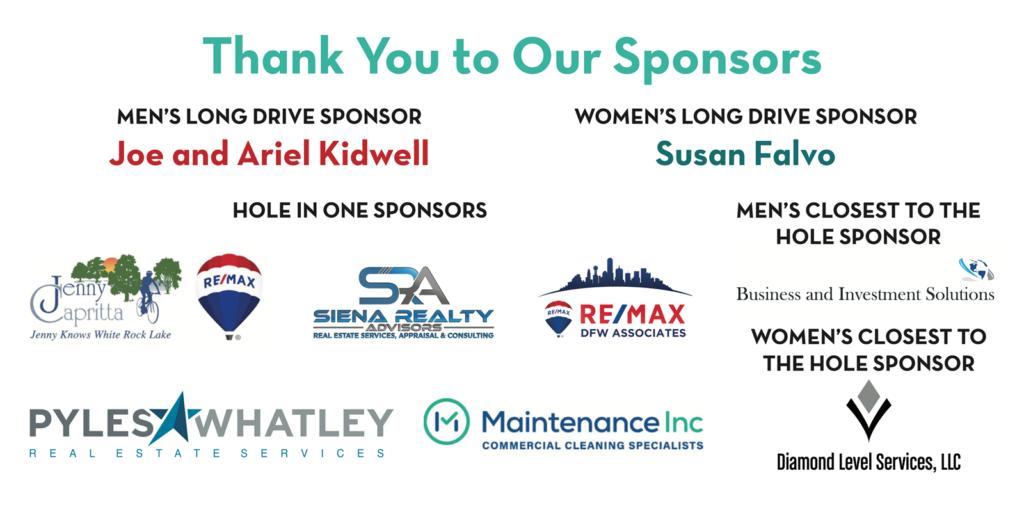 The DWU project to replace outdated pipelines from Garland Road to Poppy Drive (through East Lawther) is complete. Construction will begin replacing the road at Poppy Drive to East Lawther (Sunset Bay) used during construction. Pedestrians and Cyclists will be detoured to the White Rock Trail, as identified on the map. Work begins 04/21 and will end 05/05 . Construction work hours are from 7:00AM – 6:00PM, Monday-Friday. East Lawther will be accessible to pedestrians and cyclists on Saturdays and Sundays during construction. Friendly Reminder: Please practice physical distancing.
Please check with Dallas Parks and Recreations for current status and possible restrictions affecting White Rock Lake.
Please check back and sign up for our newsletter for updates regarding upcoming events for possible postponements or cancellations.
We encourage you to practice social distancing, follow CDC guidelines on hand-washing, and stay home and above all stay safe.
We Need Your Support!

Please consider donating or becoming a member to help support The White Rock Lake Foundation and its initiatives.
Sincerely,
The White Rock Lake Foundation Board Members